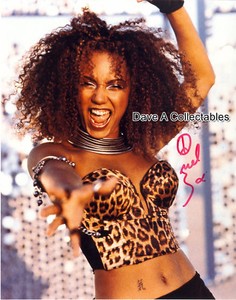 This week I had an interesting chat with some Millenials on their fears.
Some of these guys are familiar with my story and they are aware that when I was much younger, I transferred my CPF-OA to CPF-SA because I was afraid that a future Gen-X spouse would over-leverage and end up with me me getting stuck with a home that is too luxurious for my taste.
All this while, I felt that my fears are those of a bygone era.
I always thought that Gen Y women are less aggressive than their Gen X counterparts who had a lot more to prove in the 1990s and were trailblazers in feminism. Also dating apps like Tinder really gave Gen Y guys a huge advantage in the dating and mating game, the barrier to getting some bedroom action has really come down after these apps were launched. Adding insult to injury is that becoming a BBFA is now a feasible lifestyle choice. If Gen Y guys want to retreat from the marriage game and spend the rest of the life playing the PS4 and watching Netflix, this is something that can result in high levels of personal satisfaction.
So it comes to quite a surprise when some frugal Millenial guys told me that they have a different fear regarding Singaporean women and want to know whether they should follow my lead and marry a Malaysian instead.
The problem they have with Singapore women is that they seem to create the impression that they love to travel ! These dudes might be right, female influencers may have turned travel from a luxury in life to a necessity.
Initially I wanted to just argue that travel is
de minimus
compared to having to pay for a private condominium, but upon closer inspection, travel can be fiscally taxing to a young man. My budget to get my wife and kids to the Gold Coast in June would cost me $8,000. Imagine going to Greece or Spain.
So imagine travelling with your girlfriend to faraway places just to get a few nice Instagram shots. If she likes to do this four times a year, you'd hardly have savings left even if all you did was pay your own way when you accompany her.
Sadly, most of my inventive responses to Gen X women of my time will not work on a younger woman who loves travel since transferring CPF-OA to CPF-SA might not help.
Gen Y guys needs a solution to actually lock down their hard earned cash assets so that nothing can be done to unlock their money to support the travel industry in Europe.
Beyond common sense ideas like limiting travel to Malaysia, here are some ideas :
Voluntary Contribution to your own CPF - You can pump more money into your CPF and pay lower taxes at the same time. This ensures that you won't see your money until you are 55 and at least the CPF-SA component will compound at a guaranteed 4%.
Supplementary Retirement Scheme - This is another method to push your taxes lower. Problem arises if your girlfriend wants you to withdraw it early to pay for business class tickets. Pray that she will not be so cruel to make you suffer a 5% penalty when you withdraw early.
Illiquid Corporate / Government Bonds - You may need AI status to buy long dated government bonds from, say, Kazahkstan from a private banker. It might pay handsomely but are not particular liquid.
Long Term Endowment plans. These toxic instruments, almost tantamount to pure wealth transfers to your financial advisors, take so long to break even that taking the money out earlier will almost guarantee a painful and debilitating loss. If you find that you want an endowment plan just to avoid travelling with your girlfriend, I suggest that you should just travel with your girlfriend. Heck, if your FA is a hot chick, maybe it's cheaper to travel with her.
I feel that none of these suggestions are as elegant as a CPF-OA to CPF-SA transfer.
Maybe the solution is to become BBFA after all.