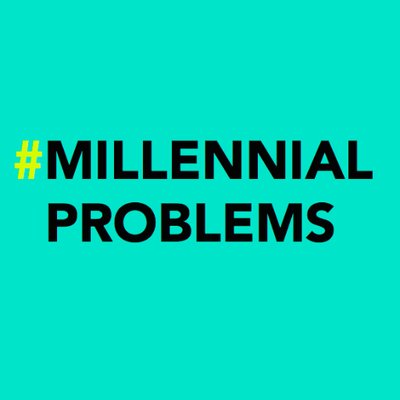 I thought it might be a good time to summarise everything I know about The Problem that becoming financial independence is supposed to solve. If no one works on coming up with a proper definition of the problem, financial independence is just like blockchain technology, a solution looking for a problem.
Here is what I know about the problem so far :
a) Emergence of the gig economy
The emergence of the gig economy is a new thing that folks in my generation did not have to contend with. Graduates from the ITE/Poly/University tracks will face an economy that will not give them a permanent employment role 50%/40%/10% of the time.
The effects of being in the gig economy is not truly understood so far because most 20-somethings are energetic enough to earn a decent wage. Problems occur when they fall sick or start to slow down when they have a family. There are knock-on effects when it comes to home ownership and marriage.
Investors may be beneficiaries of this phenomenon because the gig economy keeps folks cautious and this maybe that's why inflation has been benign.
b) Retrenchments are affecting younger workers compared to the past
The latest round of retrenchments in 2018 hit folks in their 40s and PMETs hard. Anecdotes from my students tell me that even some folks in their 30s are being let go by companies. This is likely due to the half life of a good degree becoming shorter and shorter.
I learnt structured programming in JC, then in University Object Oriented programming required a radical rethink of how to write software. These days we have functional programming and just around the corner, quantum computing may enact a paradigm shift which may render all software developers obsolete.
The combined effects of (a) and (b) may lead one to conclude that Millenials today with a degree have about 10 years of regular employment where they can get a steady increment every year with little fear.
Let's look at what happens at the end of 10 years :
a) Your salary will become lumpy as work becomes projectised
I had a great conversation from an old friend today. The problem faced by Gen-X guys like me is not that we will lose a salary. The problem is that our salaries will become lumpier. Our work becomes more projectised and we will paid when someone has an incentive to pay us.
For me, I have a training gig with Dr Wealth. I get paid only after every class. If I conduct a class, generally I will be paid a week later. If I am ill and cannot conduct a class, I don't get paid. I also don't get paid if my services are no longer required by Dr Wealth. I may have to find a new company to partner with.
I am not alone in this regard because a lot of guys my age look for short working contracts and face the same situation. Alternatively, it is a life of moving from retrenchment to retrenchment.
Sadly our home mortgage payments are not lumpy but remains consistent.
b) You will come under pressure to retrain and it would be a fight for survival
The government is not doing this Skills Future thing for fun, they anticipate that folks will have to reinvent themselves quite a few times in their lifetime. As someone who graduated recently from law school, this process of reinvention is a very unpredictable move. In my case, the legal industry not only became unattractive, I had the added weight of ageism against me. Even if I can find a way to become a community lawyer, my paid would be a mere fraction of my last drawn income. In essence, my pay cut would have been more than 50%.
A lot of Gen-X guys are now facing the pressure to retrain, but they have to realise that it's less about retraining but more about readjusting to a lower income and maybe longer hours at work.
Retraining is about survival. You don't retrain to thrive or do better. That is why skills training adverts show discouraged workers, they don't show 40-something uncles going back to SMU and trolling his Legal philosophy lecturer on why Trump is awesome.
c) Life gets better for a short while, then it starts to sucks
If regular solid employment is going to last only 10 years, then your life is only going to get better for a short while before it starts to suck over the long term. If the future is lumpy and unpredictable, then every financial obligation you are taking upon yourself is going to hurt you over the long term.
10 years basically means that if you have a car. That's the only car you can afford your whole life. You may only go for a home mortgage significantly below what you can afford because it lasts 25 years. I can't even imagine why folks in their 20s today will want kids in this kind of economic environment.
If we position the problem statement as what I have above, my solution fits the problem statement perfectly.
(i) Dividends investing allows a lump sum asset to be converted into a perpetual stream of small quarterly payments.
(ii) Leverage can deal with short 10-year horizon span most 20-somethings face in today's workforce.
( Note : Risk of margin call makes leverage feasible only for folks who know a lot more about finance. )
The STI ETF has gains 6.92% since inception with a semi-variance between 11-12%. Investing in a disciplined manner to the tune of $1,500 every month for 10 years will barely get you a quarter of a million dollars at the end of the period, after which you will barely get $8,000 a year in dividends.
For this game to be played well, you need to be at the level of the most dedicated FIRErs on the blogosphere. Otherwise, when you hit your 40s, you may be going through the equivalent of Design Thinking programme thinking that it would actually make you valuable to an employer in the future.
2-3 years after that, you will still be back attending another course after getting retrenched