With the end of Batch 15 and no previews this week, I decided to take a short break from doing any work. This includes a short moratorium on Python coding. Instead, I focused mainly on arranging meetings with partners and allies.
a) Cori super masks may be the best mask for teaching.
Wearing a mask to conduct a full day of investment lectures was a really smelly affair, I have been testing several masks and, so far for me, Cori Supermasks provides the most comfortable option. They are not cheap coming at around $9 and they break easily. Another good candidate is KN95 which I hope to trial in August.
b) Working on Interactive Brokers
I am working with my community to iron out the basic of trading with Interactive Brokers and hopefully coming up with a short guide on it in the future. Getting basic trades for Singapore stocks was a breeze, but I can't seem to trade local retail bonds.
Also, I am sorting out the margin financing options which can be a big gamechanger in Singapore but no luck so far.
c) Reading about Erwin Rommel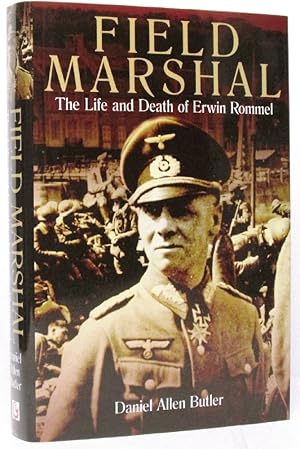 I suddenly developed an interest in WWII German Field Marshal Erwin Rommel and picked up a book to read. Sadly, Daniel Butler's book reads like a history text and felt more like a recount of WWII than a discussion of Rommel's personality and tactics.
Fortunately, there are things to learn from this account. I think in life, you can't wait for things to be perfect to execute your moves, to win in financial markets, sometimes you need to double down when you taste blood. Rommel had an eerie sense of understanding of when the morale of his enemy breaks and won many battles where he was numerically inferior. Sadly, it took too long for him to see HItler's true colours and he died a tragic death.
I imagine Rommel to be the inspiration of some characters in Pop Culture. Thrawn of Star Wars probably was inspired by this great Field Marshal.
Otherwise, I am buying manga for my daughter and reading ahead for Demonslayer.
d) Shows I am watching
I completed all of Kono Suba's episodes and now watching
That Time
I got Reincarnated as a Slime.
I am holding out on anime until tomorrow when the latest
Transformers:War for Cybertron
cartoons launches on Netflix.
This is going to be big for Transformers fans and I watch it with my son who is a big fan.
That's it for now. I am still figuring out what I need to do to enjoy my short holiday that ends on coming Saturday. A more serious investing article on Dr Wealth should be out over the weekend or early next week.