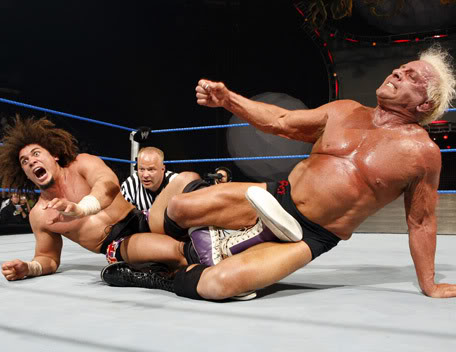 I think I am doing relatively ok in Singapore.
My work planning for the next workshop is proceeding quickly, markets are doing quite well in spite of an impending trade war and my passive income is edging higher this quarter.
Recently, I had a conversation with a friend who is now taking concrete steps to resettle himself in Australia. The complaint about Singapore is typical fare - Society has become more unequal, flats will be taken back after 99 years, and the CPF board seems unwilling to allow folks to ever see their hard earned money. I've done my fair share defending our policies, but I am always mindful that I gamed the system quite well ( being D&D trained after all ) and I was a huge beneficiary of the low dividend tax regime which I exploited from a reasonably young age.
But even though I am objectively well ahead of most working people here, the thought of quitting Singapore never really left my mind.
When I was an engineer, I thought of quitting everyday when outsourcing was at it's peak and local IT staff were driven out of companies by foreign "talent". When my investments started to do better, I "switched sides" when these same folks who competed against me in the workplace also consumed products and services and, most importantly, paid rent to us locals landlords. This is the reason why I feel that the Government will reopen to doors to FT once our infrastructure can take in a bigger population. Some Singaporeans do benefit immensely from this.
Today my reasons for quitting has changed - I will quit Singapore if my children are unable to get a degree from a local university.
ITE and Polytechnic figures for permanent employment are dismal with about 40% being stuck with gig economy six months after graduation. Polytechnic salaries were stagnant for close to decade prior to the 2011 elections which saw a U-turn on the FT policy. Recently, someone asked me whether Singapore would enter a period of the Lost Decade like Japan: I should have answered that Polytechnic graduates just came out from one 7 years ago.
On this note, I do not understand why so many bloggers, in a bid to please or molly-coddle private degree holders, write such painfully PC posts to them, telling them that managing their Linkedin accounts and working on their EQ and skills future portfolio would somehow erase the lead local graduates have on private university graduates. It's actually quite patronising when these Millenials bloggers have local degrees and claim to be doing quite well in workplace. It sound like gloating to me.
Here's what reality treats folks with private degrees....
Let's face it, if private degree are holders are making 66% of a local grad's pay, alleging discrimination from the industry can only explain a small part of the salary gap. This is because any businessman would happily reduce their manpower costs by a third if they happily reject local grads and hire private graduates instead. A better way is to talk to an SME boss and ask them about their own experiences with private degree holders off the record. Personally, over the years, I had one or stories complaining they soak up more management attention, and a manager's time is also money. This can be another article on another day.
As it turns out, there are some really harsh realities of private degrees that students and private universities do take a certain share of the blame.
All our private universities are audited on procedures but are generally not required by regulatory bodies to meet standards on content and delivery of material. Furthermore, private university students are customers of these institutions. Local university students are not customers, they are products of their institutions who answer only to the government and industry. It follows logically then that the content that is taught would be less rigourous.
There is also a propensity of private degree students to take management and business courses which, sadly, does not have a "moat" around them ( because they are easy as fuck compared to a tech course ). This is even when there is evidence that fields like engineering and technology practice less discrimination and has higher salaries.
Ok, enough with the brutal manhandling.
Let's have a candid discussion about the mechanics of quitting Singapore for diploma folks contemplating a private degree.
I did some Googling on Malaysian statistics. A Malaysian household spends about $5,300 MYR every month but their household is fairly large at about 4.3 members. So we can say that an average Malaysian needs about $1,230 MYR every month or about $410 SGD to survive.
To generate about $410 SGD per month, a Singaporean needs a portfolio of only about $70,300 generating 7% yields every year. This is currently achievable using a portfolio of REITs.
Now suppose a polytechnic diploma holder finds a job at $2,200 per month, forgoes a private university degree, and has decided to quit as soon as reasonably possible because he can't stand being in a Crazy Rich Asians elitist society any longer than necessary.
Based on our own statistics on household expenses, a single man can sustain himself on about $1,400 SGD per month. So, it does not take a stretch to imagine that with some lifestyle adjustment, a private degree holder can save about $500 a month. At a rate of return of 7%, this private degree holder can achieve this $70,300 portfolio size within 9 years. Shorter if he gets his increments and farms his bonus back to his portfolio.
A polytechnic diploma holder can start work earlier if he forgoes his private degree. He starts making money at around age 22. So a reasonable escape to Malaysia can take place at around age 31.
The trick is to retain your investments in Singapore while trying to carve a new life and career in Malaysia.
So there you go. I won't quit while I consider myself to be winning here, but not everyone gets to win in a society like Singapore.
I won't write an essay saying that with grit and willpower, private degree holders can also make it in Singapore. That's still up to the individual. With grit and willpower, Bruce Jenner can become Caitlyn Jenner.
But if you are a polytechnic student contemplating a private degree, I showed you a way out of Singapore if you decide to forgo a degree qualification. It's not as politically correct as Ong Ye Kung, but I think it's a workable plan given current market and employment conditions.
But I think with a passive of $400 per month at age 31, you might actually grow to love our country more.
Maybe.